Meet our guides: Anna Marklund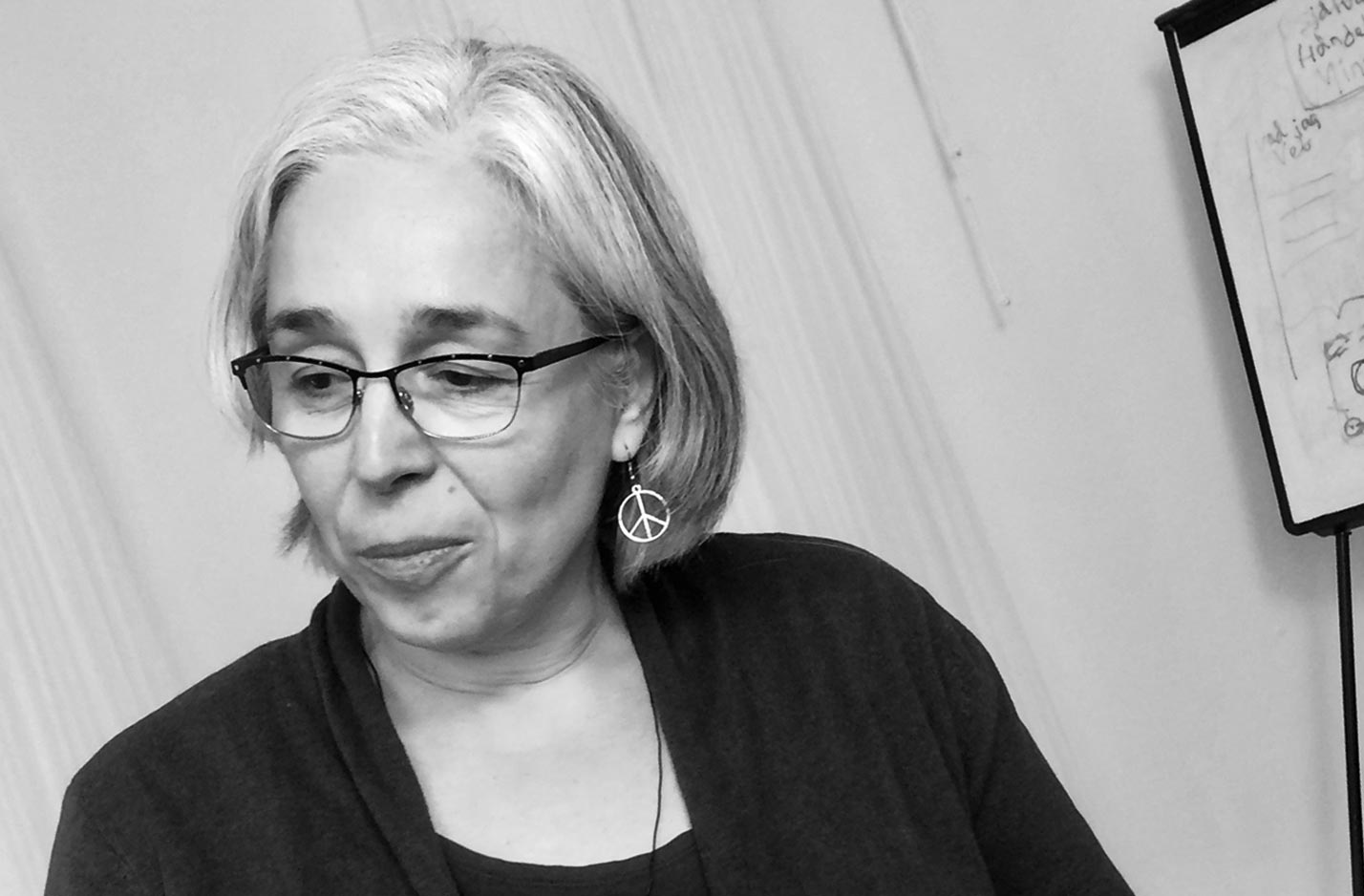 Following the progress of the writers is the best part of this work, according to Write Your Self guide, Anna Marklund.
"They become clearer and more focused – it even shows in their bodies. Writing helps create a clearer path forward in life", she says.
Anna is used to expressing herself, and writing has always been her go-to way of making sense of life during messy times. However, when she first heard about Write Your Self, she wasn't writing at all. It had been a tough year, she had been through a divorce, she had health issues, and inside she felt numb and closed off. At this time, she learned that NBV, the educational branch of a major Swedish sobriety organisation, was looking for people who wanted to learn the Write Your Self method. When she heard this, she became aware of a longing inside.
"I intuitively felt that this was something I needed to do. This was something I had been looking for", she says.
Telling one's own story
Anna was chosen by NBV to attend the training, and she remembers having mixed feelings as she started.
"There was a strong sense of longing, paired with a lot of resistance."
She worked on the assignments for a long time and it became clear to her that she needed to write her own story – alongside the training.
"To write and create stories about our difficult experiences is actually something natural, and the Write Your Self method makes perfect sense to me. Looking back, I can see how many times in my life I would have benefitted from it."
It can feel like a big responsibility to guide people who have been through difficult experiences. As a newly certified guide, Anna was eager to start leading her own writing courses, in order to avoid becoming stuck in hesitation. Deep down she knew she was up for the job – she had the method to lean on and plenty of experience to bring to the work – and she soon got the hang of it and got so much joy from seeing how the method helped people.
Workshops and writing circles
Today, Anna works for NBV in Umeå, where she offers writing groups using the Write Your Self methodology, both during the day and in evening classes. She also hosts a writing get-together every Friday for former participants, where they can come for a time of focused writing, as well as Tuesday meetings for women, called 'The Inner Life', where writing is a recurring ingredient.
"I have the method to support me, but I've also found my own way of being a Write Your Self guide now."
Anna's writing courses share space with yoga classes and courses in grief processing, something she describes as an enriching combination.
What does Write Your Self bring to NBV?
"NBV is part of the sobriety movement, which is a good place to hold conversations about the value of expressing oneself. There are too many people for whom drugs function as the primary engine in life. Often, drugs lead to violence, and a lot of the victims of that violence also use drugs to cope and to numb themselves. There are also many people struggling with hidden addiction, as well as those affected by the addictions of others. There's a lot of silence around these matters. I believe that if we make space for creative expression, alcohol will lose some of its significance."
What has being a Write Your Self Guide meant to you personally?
"It's an ongoing process, with many layers. In the creative work, there is room for very nuanced expression of our humanity: earnestness and curiosity, fragility and strength. I used to be a person who lived a lot in my head, but Write Your Self has helped me pay attention to my body and the stories it wants to tell.