"The core experience of psychological trauma is disempowerment and disconnection from others. Recovery, therefore, is based upon the empowerment of the survivor and the creation of new connections."
– Judith Herman, "Trauma and Recovery"
*
Approximately 70-80% of the world's population will experience some kind of trauma at some point in their lives.
Research shows that after trauma we need space to piece together and make sense of our story, and we need safe companionship in the process. Writing with guidance can be an accessible and sustainable part of such a process.
In training guides, we want to bring writing to a wide variety of environments so that people who have experienced trauma can be helped and strengthened through writing.
Our vision is that everyone who has suffered trauma will be offered adequate and qualified help to write.
Writing teachers, psychologist, therapists, deacons, physicians, yoga teachers, staff at women's shelters, prisons and refugee centres – these are just a few examples of professionals who have trained with us.
Our students come from various professional backgrounds and the course content is designed to fit different needs. Together with you, we hope to discover new ways to use writing and new environments in which to share this knowledge.
The training certifies you to guide people who want to write. It does not, however, qualify you to teach this method to other professionals. Everyone who wants to use the Write Your Self method in their work needs to be trained and certified by us.
This training should be regarded as further education and a complement to your current professional role.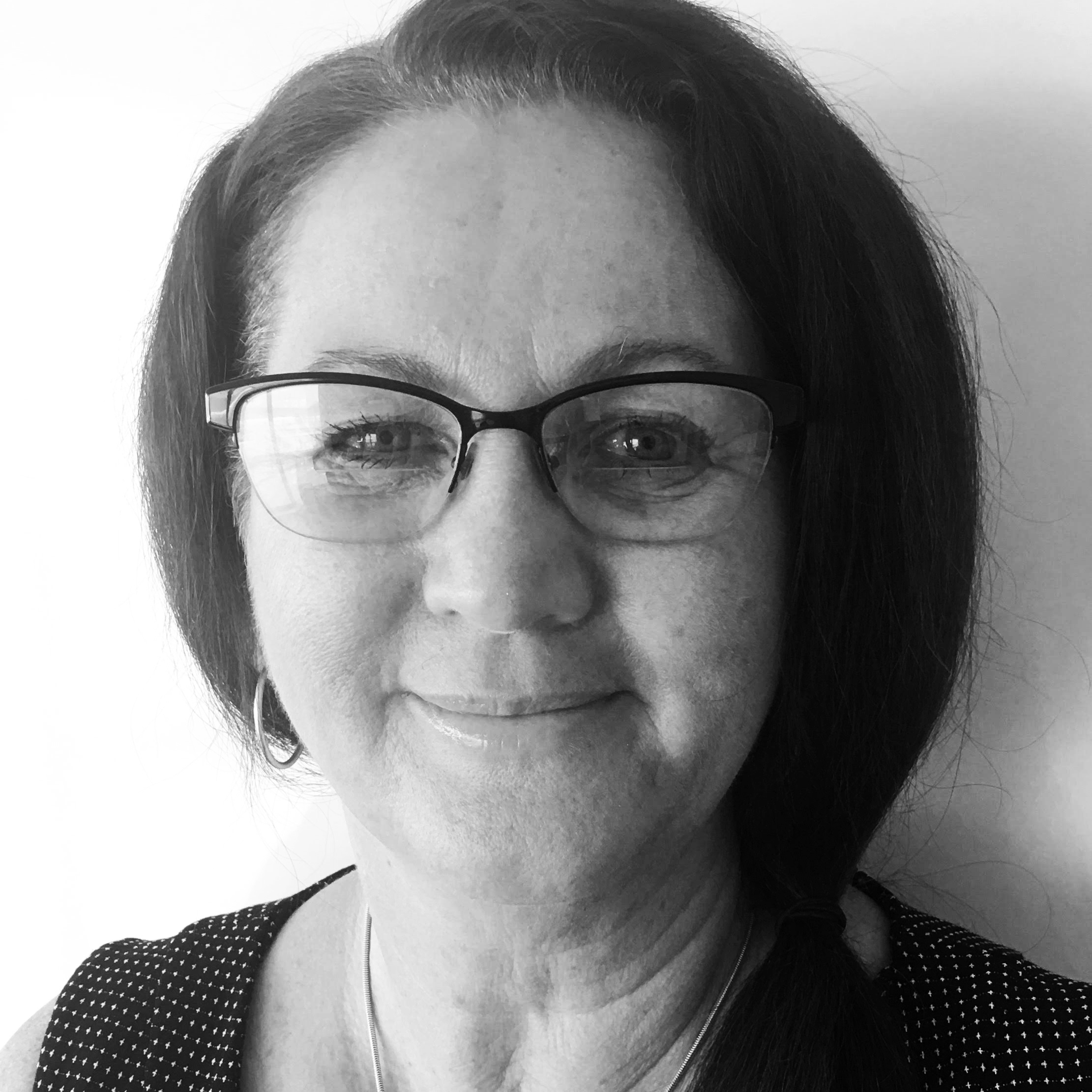 "Your work is perfectly constructed for trauma-affected souls. I feel very familiar with your process and methodology, it is comprehensive and extremely well thought out."
– SUSANNE OLIVER ARMSTRONG, researcher, grief counsellor and creative writing teacher, Australia.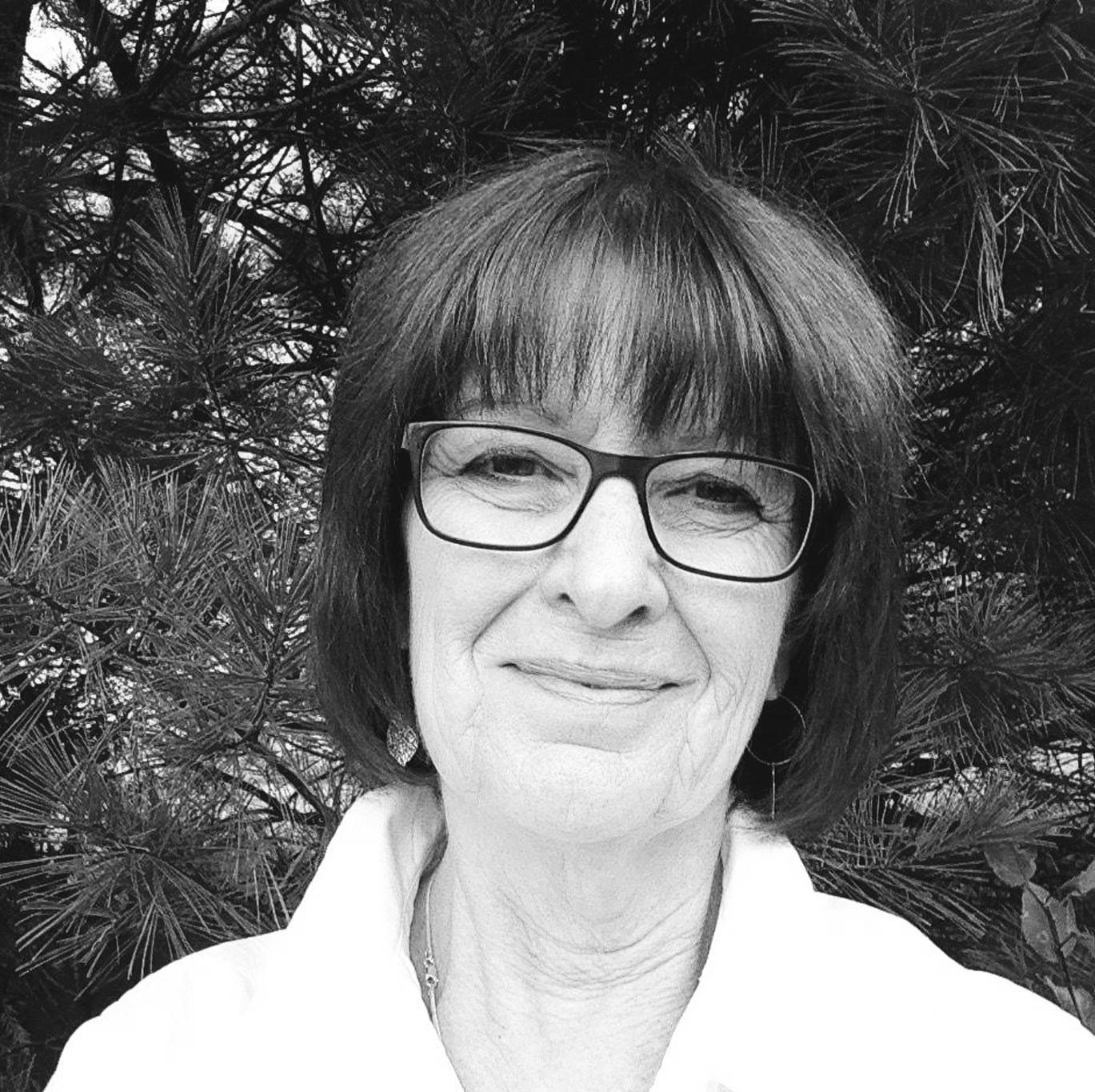 "Professional, well designed and welcoming. I feel very confident that this training is a good fit with my passion, my knowledge and background. I am also extremely pleased that the program is grounded in good, solid research. This is so important. I feel supported and welcome as part of a larger movement that the Write Your Self team is creating and I am honoured to be part of this community."
– BRENDA LEE WRIGHT, counselling therapist, Canada.
The Write Your Self method rests on three pillars: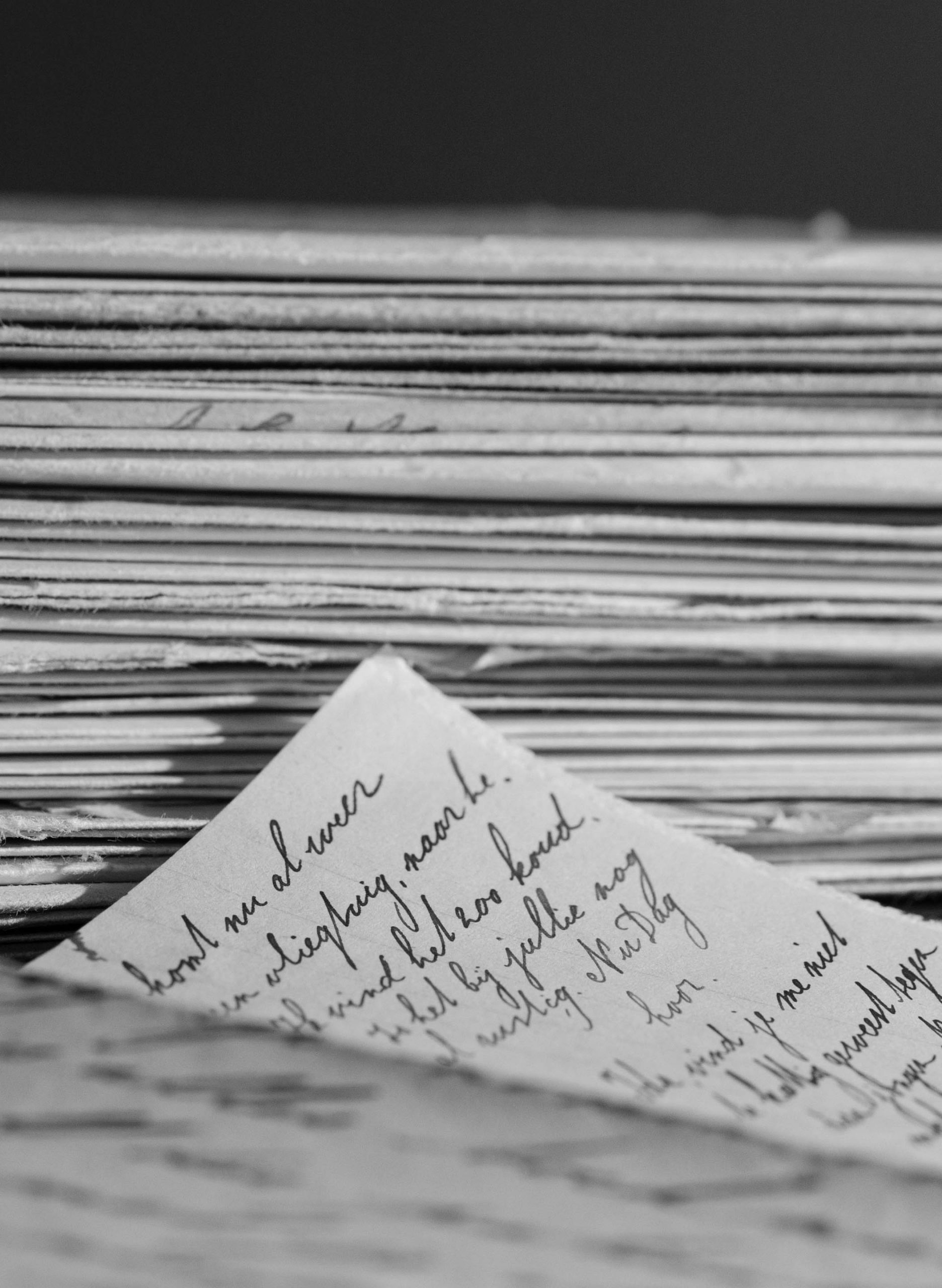 Writing after trauma
Writing after trauma can mean writing about trauma – about one's personal experience of trauma. But it can also mean simply writing after trauma – to make sense of your voice and identity after you've experienced trauma. It is always the writer who chooses what she wants to write about. There is no requirement to write specifically about trauma.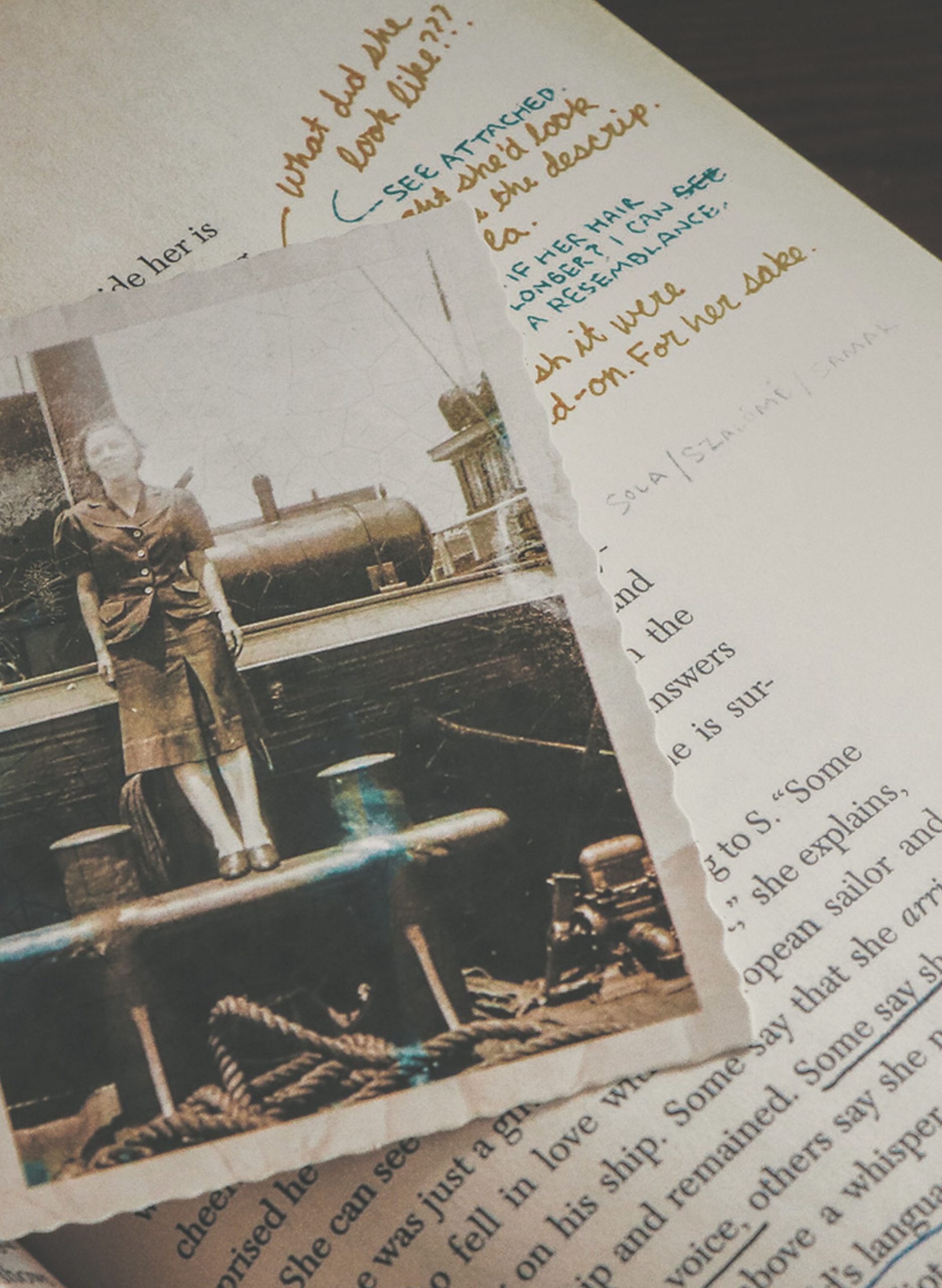 The writing process
Our eight-step writing process includes key knowledge about trauma, trauma-sensitive writing exercises, as well as tools and resources to help writers find out what they need to create a sustainable and healing writing practice.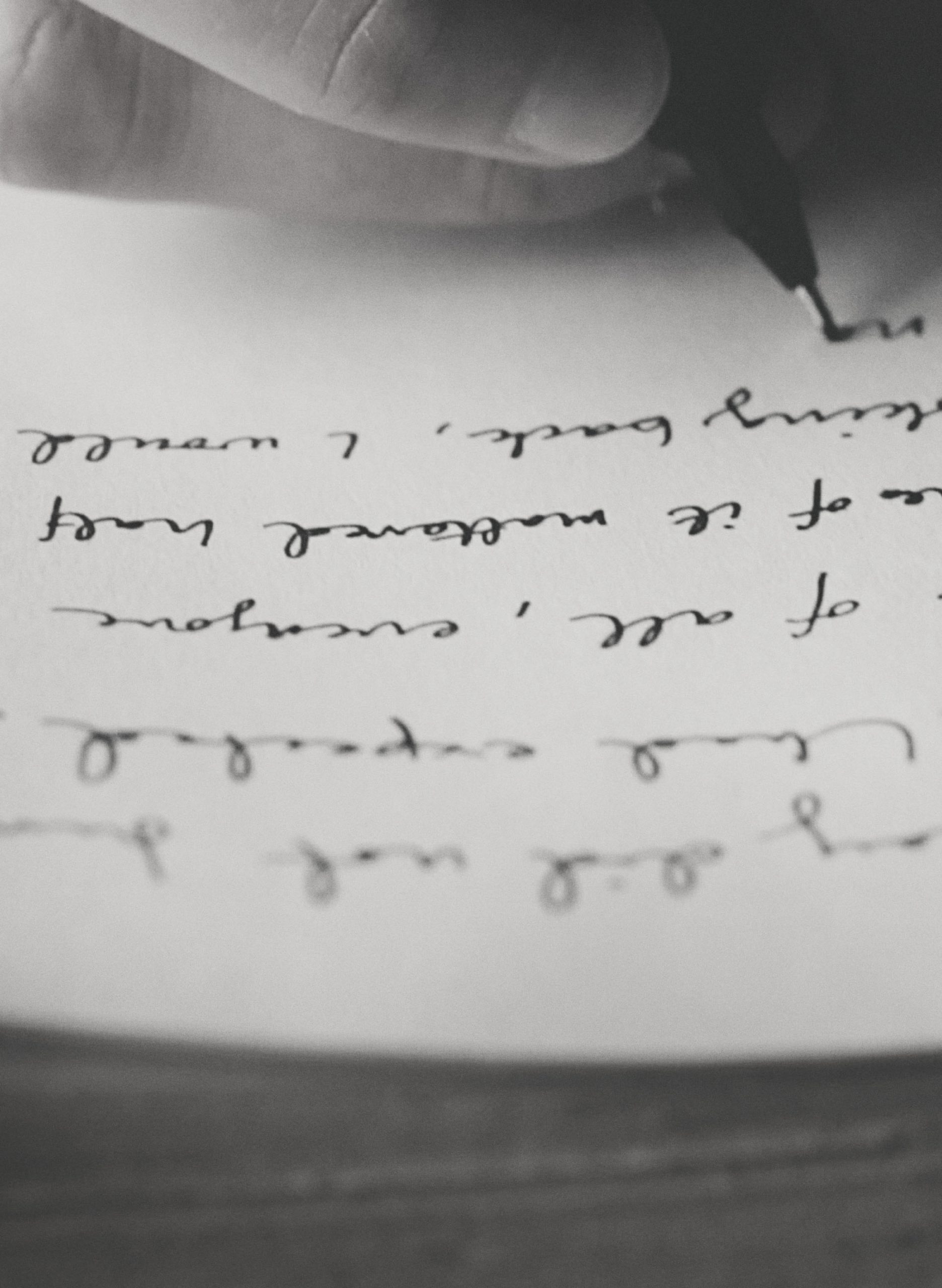 The writer's choice and empowerment
Trauma often causes a feeling of powerlessness and loss of agency. The ultimate purpose of our methodology is to bring choice and empowerment back to the writer.
Our stories matter.
Help people heal through writing.
How does the training work?
You will learn our eight-step writing process and explore how to apply it in your own work. The five modules cover trauma and writing from pedagogical and scientific perspectives.
You will learn what makes a writing process trauma sensitive, with focus on bringing choice and empowerment back to your writers, and how to guide people through such a process, both individually and in groups.
The training consists of digital content to explore at your own pace, available on our educational platform and for download. The length of time needed to complete the training depends on your individual circumstances and commitment, but a good estimate is one to two months if doing it alongside your regular work.
The certification process is completed online. Through the training, you receive access to curriculums – detailed outlines – for courses and workshops, as well as for individual sessions and text response. This forms a foundation from which you can develop your own educational material, and you can adjust it according to how you want to use writing in your professional role and at your place of work.
Access to our digital training and certification is personal and cannot be transferred to or shared with someone else.
You will find your future writing clients via your place of work and your network, and we will also advertise your work in the guide directory on the Write Your Self website.
The content of the modules will be updated based on research and feedback from our clients. The training is available in both Swedish and English.
1. WRITING AND TRAUMA
This module introduces the research and educational work on which the Write Your Self method is built. It gives you a background to our methodology and insight into how our eight-step writing process can be applied to writing after trauma.
*
2. THE WRITING PROCESS
This module presents Write Your Self's writing process. Each of the eight steps is introduced and you get to explore writing exercises connected to each step. The eight steps are:
A Room of One's Own
Creating space for writing in our lives.
Begin Writing
Learning to listen to the stories that want to be told.
Self-Care
Caring for ourselves while writing, and why it is essential to do so.
The Writing Body
Discovering the body as a keeper of stories, and methods to begin writing down these stories.
Genres
Exploring the different ways each individual story can be told.
Topics
Gathering our writing topics and learning how we can organise and explore them at our own pace.
Creating Wholeness
Exploring the healing capacities of writing, and concrete tools for working with our stories.
Express the Wordless
Finding words for the unspeakable parts of a story.
*
3. GUIDING
In this module we take a closer look at the Write Your Self methodology. You learn about how the writing process can affect your writers, about text response and being a witness to traumatic stories, and about what you might need in your role as a guide.
*
4. CERTIFICATION
In this module you find certification questions to respond to. When your answers have been submitted and approved, you receive a certificate as proof that you have completed this training.
*
5. GUIDING MATERIAL
Here you will find all the educational material, the course curriculum, the workshop outlines, etc. You will also find communication material to help you present your work to potential writers and employers.
Courses
Curriculums are given for two consecutive courses. You can extend, customise and build on this material as you wish, based on your line of work and what you have learned about our writing process and method.
Workshop
A detailed outline is given for a workshop. You can extend and customise this material as well, based on what you have learned throughout the training.
Individual guidance
Material is provided on how to offer individual writing guidance. Consider this material a foundation that you can build on, based on what you have learned about our writing method.
Text feedback
Guidelines are provided for giving and receiving written and verbal text response, both individually and in groups.
Communication material
Digital communication material is provided, such as text-templates, visuals, flyers and posters to help you present Write Your Self, our method, and the guide services you offer.
*
Library, Forum & Guide Directory
Library
The library offers resources that complement the training material.
The Forum
Our private Facebook group is a place where you can present yourself and your work, connect with other course participants, ask questions, and find support.
Guide Directory
Once you have been certified, you will become part of our guide directory – if you so wish. Via this directory, writers can read about the service you offer and contact you to get help.
Our training is built on trauma-sensitive, evidence-based work, but we are not clinicians, therapists or scientists. We work within the areas of language, writing and creativity.
The Write Your Self method is not a replacement for therapy or other treatments. The writing process is a powerful complement.
If the need arises, the writers you guide should be encouraged to seek proper medical care. As a guide, you are responsible for how you use our methodology in your profession.
Meet four Write Your Self guides
What does it cost?
The admission cost is 17 375 SEK, VAT included. Our currency is Swedish krona (SEK). You can calculate the fee in your currency here. Installment options are available.
What is Write Your Self?
Write Your Self is an education business, based in Sweden. We offer online-based training for people who want to teach writing as a tool for healing. The training is based on international research as well as pedagogical and therapeutic work done on trauma. Currently, we have certified Write Your Self guides in thirteen countries.
Can anyone sign up for the training? Do I need writing experience?
Anyone is welcome to do the training, but we primarily address those of you who already work with people in some capacity. Among our certified guides you will find therapists, pastors, writing teachers, medical doctors, and yoga teachers. You don't need any particular writing experience.
"It is a beautiful and emotional experience to log in to the program. The platform is simple to navigate. All the research that is brought to light here confirms something I already know – inside. It's a feeling of pieces coming together. Spreading this message is going to make a huge difference to so many."
– EMELIE HILL DITTMER, writing teacher and journalist, Sweden.
"Doing this training has made me truly understand what a powerful tool writing is, and also how important it is to take care of oneself properly during the writing process. This is something I'm going to bring into all my writing courses from here on. I am proud and happy to be a part of your community of Write Your Self guides."
– ANNIKA WIGÖ, course leader, Sweden
"The training feels professional, to the point and well organised. It's easy to overview, and I love that everything is presented in stages, so that it's manageable and doesn't feel like I'm drowning in new information. The list of resources is an extra bonus: Awesome to know that I can immerse myself even further in certain aspects that interest me … Incredibly inspiring."
– YLVA MARIA PAVVAL, project leader, Niejda, Sweden.
"The teaching material is simple and beautiful – thoughtfully developed. Professional is the word for it. It is steeped with warmth and love, both for those who are writing and those seeking to guide others to write. There is an empathy there when it comes to approaching other's wounds."
– KARIN VIGREN, priest, The Church of Sweden, Sweden.
"The training is highly interesting and informative – I've learnt a lot. You have an amazing way of addressing trauma and people who've suffered trauma. I really appreciate this work."
– KAARINA RAUHALA, deacon, The Church of Sweden, Sweden.
Price & Terms of Purchase
TRAINING AND CERTIFICATION FEE:
The admission cost is 17 375 SEK, VAT included.
Our currency is Swedish krona (SEK). You can calculate the fee in your currency here.
*
Payment Alternatives
Online payment can be made securely via Payson.
Sweden: payment card, direct bank payment, and payment plans (up to 12 months without interest).
EU: payment card and direct bank payment.
International: payment card.
If you are an EU or international resident and would like to pay in installments, please contact us.
*
Login Information
Once you have completed your purchase, we will send you a confirmation e-mail with the login information you need to access the program platform.
Terms
Your training and certification are personal and cannot be transferred to or shared with others.
Your purchase is non-refundable.
Obtaining training for several users
Training for 1-10 users
17 375 SEK, VAT included.
The purchase must be completed using the form below. You need to complete one purchase for every user.
Training for more than 10 users
Some of our guides and collaborators