Meet our guides: Emelie Hill Dittmer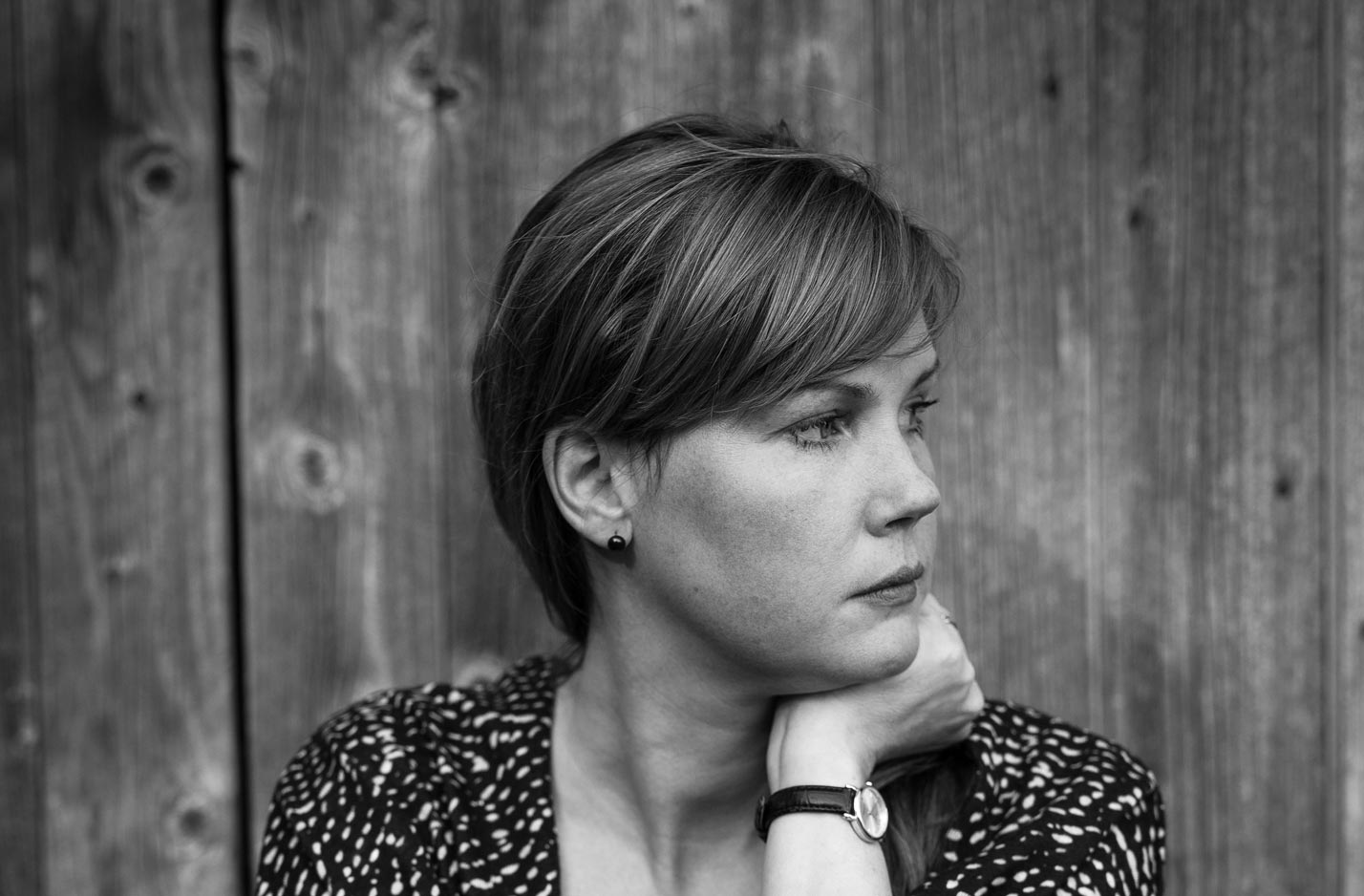 "To be the mentor I would have needed myself during my most turbulent years, and to see other people grow and learn – that's what makes this work meaningful", says Write Your Self Guide, Emelie Hill Dittmer, who founded and now teaches the popular course 'Healing Writing' at Österlen Folk High School.
Emelie has found a home as well as work on the plains of Skåne, known for its artists and beech forests. Österlen Folk High School offers several writing courses, and Emelie is in charge of one of them.
"To create the course in healing writing was a dream come true for me", she says.
The limits of journalism
For Emelie, writing has always been a lifeline. Journalling became a tool for her to understand and process a dysfunctional childhood. As a child, she was bullied in school and had to look for friends elsewhere; through ads in magazines, she found pen-pals, and lots of them! Emelie spent hours reading and writing letters, her record was fifty letters in one day, she recalls.
As a fifteen-year-old, she got a position as an intern on a local paper. The internship led to weekend work, and eventually Emelie decided to go to journalism school, driven by her commitment to telling peoples' stories.
"But something about it felt very limiting. There was no time to really listen and no space in the newspaper for the kind of stories I wanted to write. It became more and more frustrating not being able to do the work I felt was so important", Emelie says.
A tangible difference
After recovering from Burnout Syndrome, Emelie travelled abroad for a change of scenery and to find her way forward in life. She ended up in England and stayed there a lot longer than she had expected; fourteen years to be precise. This is where Emelie's interest in the therapeutic effects of writing grew. Via a charity organisation, she began leading a writing group with participants who were diagnosed with different kinds of mental disabilities – which in some cases had also led to addiction and homelessness.
"I remember being very nervous before the course and feeling very humble before the task. But also thrilled that it went better than I could have hoped for, that the participants wrote so much, that I could see the spark in their eyes", Emelie says.
That tangible, physical difference is something she continually sees in her students.
"It's visible. Jaws relax, there is a lightness in the body, a joy."
Emelie trained to become a writing teacher and continued to offer courses and workshops in England. She was part of the art project SICK, and living with an invisible illness in south-eastern England, when she heard about Write Your Self.
"So much came together then. The training affirmed the work I was already doing, it gave me more tools to use, and I felt that I was finally able to offer people the tools I'd been looking for. It was a powerful experience!"
Using her own healing journey as an example
While Emelie trained to become a Write Your Self Guide, she also worked with her own story – growing up with a violent father, being bullied at school. But also the trauma she had inherited – her grandmother's time in the Ravensbruck concentration camp during the Holocaust, and how Emelie had been affected as a third-generation survivor.
Writing her own story and personally using the Write Your Self tools is something Emelie is passionate about, and something she recommends that other Guides do.
"For me, it's natural to use my personal experience when I offer guidance. I give examples of how I've worked with my writing and healing journey, and I know it helps my writers move forward in their own writing and healing. We need support in putting words to what's difficult, in order to move on, in order to make the unfathomable understandable, and therefore to be able to trust ourselves more – and also the world around us.
'Being two' has made it easier
After fourteen years in England, Emelie and her family have settled in Österlen. The offer to start a course in healing writing was what compelled her to move back to Sweden. The course is based on the Write Your Self methodology and is the first of its kind to be offered in a Folk High School. The course is offered part-time and participants qualify for student aid. The students live all over Sweden and most of the teaching takes place online, except for a few compulsory meetings at the Folk High School.
Creating a brand new course in a new format is challenging: getting the technical aspects right, learning what the right size and make up of the group is, and estimating the number of assignments the students can manage during a term.
"It's a matter of trial and error, I don't have all the answers from the get-go and I need to be humble about that. But it's exciting work and I know I'll never grow tired of it", Emelie says. Now, she works together with Tove Lindstam, who is also a trained Write Your Self Guide, and 'being two' has made things easier.
What has Write Your Self meant to you?
"Something I've known deep inside has finally been confirmed. I can clearly see that I'm driven by the same motivation here as in my work as a journalist – to help bring all these different stories into the light", Emelie says.